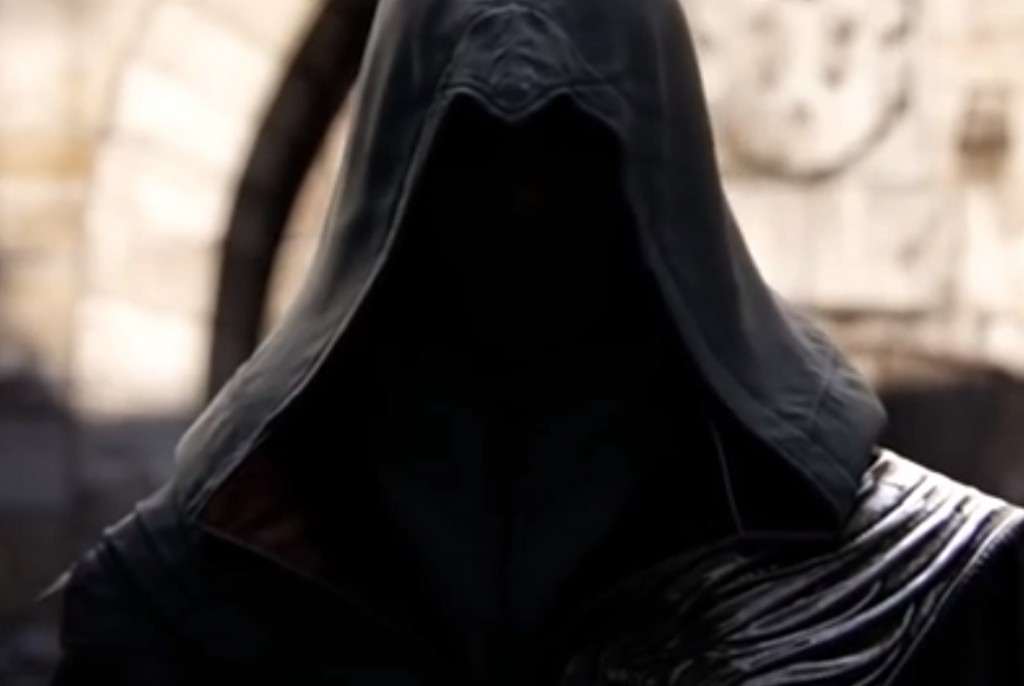 On the day of his father's funeral, a day that he should have been in deep mourning, Marcus, the new lord of Shambray, instead chose to visit the city's baths.
It was more than simply a minor slight aimed at his late and frankly unlamented father. In a very large way, this was him celebrating the old monster's demise in a way he'd never been allowed to before. When he was alive, Sergius had flat out forbade young Marcus from visiting these houses of ill repute, ostensibly for the damage they would do to his reputation, no matter that he himself was a regular visitor. In fact, Sergius' last wife had once been an attendant at the largest of the bathhouses – to his continued discomfort, Marcus had recognized her for he too had tasted her charms during one of his illicit visits in his more rebellious youth, though thankfully, she had not seemed to recall his face. Of course, it had not been his face that she'd been focused on in those days…
So here he was, striding boldly into the largest of the bathhouses with a cocky smile and a spring in his step, no longer cowed into submission by a man more than capable of having his only son beaten and abused for refusing to obey. It was a good day. Sergius was dead, Marcus himself was now the new lord, and finally, he could direct his attention toward repairing the damage wrought by his father's foolish and utterly senseless war against the archbishop. The man that now held that rank also was new, having replaced the late Nikolai when that archbishop passed under mysterious circumstances Marcus still suspected his father of being involved in, but thus far, this … Zabka had stirred from his fortified monastery deep within Serrun only rarely (and even then, only when surrounded by a wall of steel.) There were rumors about this man, of course, whispers that stated this archbishop was scarred or a provincial sort out of faraway Caithness or even – and this was Marcus' very favorite – not even a man, but rather a diabolical goblin raised high by the Church but no one paid them any more attention than they had paid the nonsense Sergius whispered about the late Archbishop Nikolai.
Waving off his guard, Marcus slipped into the exclusive bath normally reserved only for the wealthiest of citizens and pushed the door closed. A dozen feet across, the room itself was dominated by the bath which was sunk into the floor. Diaphanous white sheets hung down from the ceiling, acting as curtains designed to hide the less than appealing walls or to conceal the movements of the staff. An open roof window let warm sunlight in, as well as the less appealing smells of the city, which was why there were so many scented candles scattered around on the wall and hidden behind the curtains. Shaking his head, Marcus slipped out of his clothes and stepped toward the steaming bath.
In that moment, the walls moved.
There were six of the would-be murderers, all dressed in white, including swaths of cloth concealing their faces, and bore bared blades. They advanced on silent feet, their eyes hard, and Marcus froze in sudden, shocked surprise. His eyes darted quickly toward the door – it was too far away! – and then, he cast around for something, anything he could use for a weapon. He drew breath to cry out for his guards.
Cloaked in silence, a seventh figure, also garbed in white, dropped through the open roof window, landing briefly in a crouch behind the rearmost of the assassins. Marcus saw a flash of steel as the newcomer drew a slender blade.
And then, men began dying.
It was over almost before it even began and later, when Marcus had time to think about it, he still wasn't entirely sure what happened. He saw two of the assassins crumple almost instantly, and then, the man in white flowed toward a third man who reacted with blatant surprise at his appearance. The would-be murderer made a wild swing which the newcomer evaded easily, even as two more of the assassins sprang toward him. For a moment, Marcus couldn't see what was happening – there was too much movement, too much cloth blocking his line of sight – but a third man toppled, crimson spurting from bloody wounds, and then a fourth. The newcomer twirled through the curtains, before his thin blade flashed again. With a gurgle of surprise, a fifth man dropped to his knees, his hands automatically going to his stomach where he frantically tried to hold in guts.
Which left only one of the assassins. He made a frantic thrust, but the newcomer caught the man's blade and then made a sharp twist of his own weapon, tearing the assassin's sword free. It struck the stone floor with a clang, but the man in white hooked his foot under the blade and somehow flipped it up into the air before snatching it with his free hand. Marcus stared in disbelief – was that even possible? – and it just as clearly caught the assassin by surprise as well. Under the swaths of cloth, his eyes widened.
And then, the man in white thrust the newly captured sword into the assassin's chest.
The would-be murderer gasped and looked down at the yard of steel in his chest before dropping to his knees. He coughed once before he slid sideways into the water. The man in white held onto his captured sword and it came free, blood dripping down its blade. He half-turned toward Marcus and then leisurely tossed the blade toward him, hilt first. The action caught Marcus by surprise, but he was not completely rooted in place and managed to snatch the slow-moving weapon out of the air before it could hit the ground. He looked back at the man in white who was already backing away into the curtains. With his now free hand, the stranger lifted one finger to where his lips should have been – Marcus could see nothing but smooth leather under the man's hood – and then nodded toward the door. Marcus glanced toward it, just as his guard captain stormed through the doorway, his own weapon bared.
"My lord!" Claudius exclaimed, his eyes wide as he took in the corpses scattered around the bath. Behind him, Marcus could see the bath-owner and the other two guards, all staring with open shock. "Are you … are you well, my lord?"
"I am," Marcus said with an ease he did not actually feel. He glanced in the direction of the man in white, but saw nothing. "But I fear this bath may need a good scrubbing." He flashed a smile at the bath-owner as he toed one of the corpses over. "If you would be so good to bring me my clothes," he said, "I believe that I shall return to the keep." He strode forward, casually tossing the bloody sword aside. It struck the stone floor with a loud clatter.
Only Claudius noticed how his arm shook.
-/\-
Under the suspicious eyes of his guard captain, Marcus fled to his quarters deep within the keep almost the very instant they arrived.
His hands trembled nonstop as the delayed effects of the would-be murderers set in. Never before had he realized how close Death was for him. Oh, he knew about the Empire's predilection for assassins – this year, poison was once more back in fashion; last year, it had been death by whores – but until now, it had never really struck home how tenuous his position was. He was not even twenty, by God!
Once the shaking fit passed, his mind sprang back into activity. Who could be responsible for such an attack? His father had possessed few allies and those that did were too weak to make such a strike. Of the lesser Houses, none would fare well should he fall – one of his first acts as lord of Shambray had been to take steps to ensure their fortunes were tied to his success. No one won if he fell this early. It simply did not make sense. Unless … unless …
"'Twas a near thing today," a soft voice stated. For the second time today, Marcus froze in shock. His head snapped around to the origin of the voice and found the hooded man in white standing there, directly in front of a small open door. The man should not have even known about that escape tunnel – as far as Marcus knew, his father had the men who constructed it put to death, and then had the guards responsible murdered. He swallowed the fear pounding in his throat.
"It was," he said in a voice that sounded much calmer than he felt. "I have you to thank, sir," he added. He took an extra moment to study the figure standing there, still unsure about how to proceed. This close, he realized the man was not entirely dressed in white – there was quite a bit of red as well, and silver glinted underneath the stranger's clothes. A featureless mask of hardened leather or white wood covered the man's lower face. Embossed bracers protected the man's arms and upon them, Marcus could make out stylized dragons that instantly caused him to inhale sharply in recognition. Only one kind of man would dare wear such symbols in Megalos.
Blademaster.
"Those men were the archbishop's," the hooded stranger stated. The curious mask the man wore prevented identification, but his words were strangely accented, as if he were foreign or at least long out of use at using the Emperor's Tongue. Marcus frowned.
"That makes little sense," he declared. "I have no disagreement with him."
"He sees you as weak," the stranger replied, "an impediment toward his rule." The man tilted his head slightly. "Your father died because Zabka wished to avoid his predecessor's fate." Barely contained fury leaked into the stranger's voice when he spoke the archbishop's name. "You are an unknown quantity, my lord," he said, "so he struck first in the chance that you are your father's son."
"And what is your role in this, Hooded Man?" Marcus demanded. "I am no fool. No one places themselves in the danger you have without expectation of payment." He glowered. "Is it gold you want? Gems?"
"Neither." The man in white shifted very slightly. "I desire greatly to … treat with the archbishop and repay him for injuries he dealt me."
"Then do so," Marcus snapped, lingering fear loosening his tongue. "You had little difficulty stealing into here. The archbishop's home-"
"Is magically warded against me," the stranger interrupted. "Zabka is no fool either. He has surrounded himself by cultists and worshippers of darkness who play at serving the Lord while profaning the Church with their every utterance." The man's head shifted slightly away from them.
Without warning, the door to his chambers flew open and Claudius sprang through it, his sword bared and his shield ready. He took two rapid steps to place himself between Marcus and the man in white and, from his body language, Marcus thought his old instructor meant to attack. Acting on instinct, he reached out with one hand and gripped the captain's shoulder, anchoring him in place.
The man in white did not move even a step.
"My lord!" Claudius began, but Marcus held firm.
"Stay your blade," he ordered. "This man saved my life today." Claudius opened his mouth to speak again, but Marcus continued, this time directing his words toward the hooded man once more. "You would not have risked capture or death to come here if you had no purpose. Speak it plainly."
"The streets of Serrun are rampant with murder and violence," the man in white said. "Much of it can be traced to Zabka and those he surrounds himself with." Marcus felt Claudius stiffen in surprise – he too had expressed similar beliefs ever since the new archbishop arrived to take office so many months ago – but wisely, the captain held his tongue. "With your permission, I will seek out and find the pit where these snakes hide."
"And then?"
"I shall be merciless." There was no rage or fury or even the hint of concern in the man's voice, only a cold confidence that chilled Marcus to his very core. At the same time, though, a sliver of excitement filled his belly. This stranger had killed six men in a handful of seconds without making a sound or taking even a scratch. Yes, his actions would no doubt cause the streets of Serrun to run red with blood, but they were already soaked in it. If by another handful of deaths order could be established, then was that not a worthy goal?
He nodded.
And without a sound, the hooded man backed away, pulling the tunnel door closed behind him. Instantly, Claudius darted forward, securing the small hatch from the outside and shoving one of Marcus' heavier chairs against it. He then turned baleful eyes toward Marcus.
"What in God's name have you gotten yourself into, my lord?" he asked.
"The higher one ascends," Marcus replied wryly, "the more treacherous the footing, it seems." He nodded toward the open door of his quarters and Claudius quickly stomped toward it, pushing it closed. "You knew I did not kill those men in the bath today," he said simply.
"I did," Claudius answered. "You are a competent enough bladesman, my lord, but that is beyond you, I fear." He frowned in the direction of the escape tunnel. "But a man wearing dragon-marks?" he said. "That I can believe." Shaking his head, he glanced back at Marcus. "This will end in much bloodshed, my lord," he said. "A great number of men will die because of the decision you made this day."
"Death comes for all of us," Marcus said calmly. "If they are meant to live, then God will grant them shelter. And if not…" He shrugged.
-/\-
The first body appeared the very next day.
Though the man claimed to be a butcher, everyone in Serrun knew that his true trade was murder and the discovery of his corpse, propped up just outside the monastery gate caused such a commotion that Marcus was forced to take publicly note of it. With Claudius at his side and a selected group of guardsmen, he inspected the body – there were no signs of torture or abuse, and the killing blow was so precisely placed that he nearly overlooked the thin crease in the dead man's shirt – before pronouncing before the populace that his militia would investigate.
Another body turned up that same evening, this time of a defrocked priest who had been cast out of the clergy by the late Nikolai for buggery and other unnatural acts, but somehow clawed his way back into the monastery's good graces since the new archbishop came to power. Again, the body was found resting against the wall of the fortified monastery and again, no one knew how it had come to be placed there. The whispers began almost at once.
Over the next week, a half dozen more bodies appeared, always arrayed against the monastery's walls and always of decidedly dark reputation. There were the two brothers believed to have been the false butcher's enforcers, the whore who had murdered four girls and stolen their babies only to suffocate the infants when they did not stop crying, the innkeeper who half the city believed to be responsible for a dozen missing children, and both of the wealthy noblemen who openly bragged about how they had stalked and murdered a trio of prostitutes. Even in the keep, so far from the common people, Marcus could feel the sudden shift in temperament of his city. His guards watched everyone more carefully now, the cooks and servants were trying very, very hard to avoid being noticed, and even his priest was a bit more reticent than normal.
And then, the sightings began.
No one was quite sure who was the first to see the Hooded Man, but word of his appearance spread like wildfire and soon, he was frequently noticed near the bodies, almost as if he were encouraging reprisal attempts or allowing himself to be observed. One of the more violent gangs that operated mostly out of the small harbor let it be known that they would find this hooded man and tear him apart.
Instead, he sought them out first.
And they died. All of them.
As spring turned to summer, the bodies continued to appear and even the nobility were not safe. Nine of the minor Houses lost scions to their lines and it would not be until later, when things settled somewhat, that the dark deeds of these men and women came to light. One was a molester of little children, another buggered sheep, yet another trafficked in the dark arts, but they all had one thing in common: they'd visited the archbishop and the monastery to seek false absolution before returning to their wicked ways.
Rumors and innuendo filled the city, and soon, the smallfolk of Serrun whispered that the angel of death had been summoned to the city to root out corruption and cleanse the Evil that stained their home. Churches that had fallen into disrepair thanks to the archbishop's repeatedly stated preferences found their congregations swelling once more and His Grace's favored locales were abandoned en masse lest one be accused of having ties to him. Nine priests of varying ranks, all with close ties to Archbishop Zabka, were found dead, most by their own hand. The poorer deacons who had been pushed aside when Nikolai passed found themselves suddenly thrust into positions of surprising authority. Most clung to their principles and refused to abuse their newfound power. Two did not.
And the Angel of Death, the Hooded Man, the dragon-marked man in white visited them as well.
Throughout the long, bloody summer, as the death toll continued to climb and the bodies kept appearing, Marcus' conscience warred with his desire for order. He lost five advisers in those weeks, men he would later discover to have been spying on him for the archbishop, as well as his favorite courtesan, but he took no action to curtail the Hooded Man apart from a token effort to hunt the man down with his guards – that effort paid dividends as well, however, as pursuit of the man in white allowed his men to uncover a small coven of demon worshippers which they very promptly put to the sword. Because he alone of the great Houses in Serrun was left alone by this mysterious man in white, the people of the city began looking to him as their rightful lord instead of the archbishop. He wisely swallowed his instinctive desire to begin issuing orders and directives – it was well known that power corrupted and he had no desire at all for the Angel of Death to visit him.
Claudius never once spoke against him or revealed the knowledge he possessed about the Hooded Man, not even when Marcus, in a purely political move, ordered his guardsmen and militia to abandon Serrun's tradition colors of gold and green in favor of white and red. The smallfolk cheered the decision – to them, Lord Marcus was officially declaring himself the Angel of Death's ally and the more superstitious (and unlearned) of them hoped this would spare them from his wrath. That this action would allow the Hooded Man to operate even more freely throughout the city never once entered Marcus' mind.
Or so he claimed.
Autumn crept by and the archbishop's power structure shrank even further. The number of monks found outside the monastery grew – most were discovered long after the Angel of Death visited them, but a small few went directly to Lord Marcus and threw themselves upon his mercy, speaking tales of horror and darkness from within the confines of the archbishop's tiny fortress.
And then, the night before the tradition Harvest Festival, everything changed.
-/\-
Word came to Marcus as he was reclining in his bath – men, both guards and shopkeepers alike, had observed the Angel of Death enter the monastery just after dusk. The end times were nigh, the fearful moaned. Judgement had come to Serrun. Marcus ignored their superstitious nonsense and looked at Claudius.
"Assemble the militia," he ordered. "And bring me my armor."
He rode out of the keep at the head of his small force of soldiers and, to his surprise, found the streets thick with people. All of them – all of them – were wearing cloaks of white and Marcus tried hard not to adjust his own ermine-trimmed garment. His men had eagerly donned surcoats of argent and crimson, and even without looking back at them, he could tell they were marching in perfect unison. Fear was in the air.
Once at the gates of the monastery, he reigned his horse in and allowed the militia to form around him. The sounds of the city were strangely muted, as if all of Serrun was holding its breath in anticipation for what came next. Claudius gave him a wry look hidden mostly behind the old man's helmet that almost conveyed a question without words. What now?
"We shall advance in mass," Lord Marcus bellowed. "Up spears!" The clatter of weapons being raised echoed hollowly over the quiet streets. "Forward!"
They were greeted with only more silence as they spilled into the monastery's courtyard. Here and there, they found bodies of fallen monks – there were not as many as Marcus feared to find, and those he did see were invariably near weapons. Some small few even still clutched to their blades, even in death. Fires were already beginning to spread from the larger building to the smaller – there was very little chance of it spilling out into the city proper, not with this great wall enclosing the entirety of the monastery, but Marcus gave orders for his men to begin spreading out and containing the flames as best as they could nonetheless. He cast around for some explanation for what had happened, but found none.
"Look!" one of his soldiers exclaimed, pointing up to the roof of the great monastery. Marcus' head snapped around and, for a moment only, he saw a figure in white standing there, surrounded by smoke and fire.
And then, the Angel of Death, the Hooded Man, the dragon-marked man in white was gone from sight.
"Get those fires out!" Marcus roared. He glanced once more toward the roof of the monastery and then put it out of his mind. There was work to do. In the ashes, they would find hints of devil worship and darker sorcery, signs of genuine faith suborned and corrupted into something else. The archbishop's body was never found – some believed he was taken by the fire, others were certain he had been dragged down to hell by the Angel of Death. A very small but fearful minority whispered that Zabka had escaped, and had fled to distant lands, always looking over his shoulder and knowing that the Hooded Man was hot on his trail.
On days when he was feeling very low, Marcus wondered if he had chosen the correct path. Upon discovering the idols of darkness, he had given orders to raze the monastery and salt the earth – it greatly angered the Church for a time and he came perilously close to excommunication, but in the end, the Holy Order of St. Michael Olybrius sided with his decision and the Abbot of Evrow himself, Father Jobert, spoke before the Curia in his defense. For his part, Marcus chose not to say more than what he had to – he left out conveniently damning information, such as the Hooded Man's vambraces that identified him as a blademaster, and refused to speculate on the possibility that the man responsible for so much death was anything other than a mortal being, driven to terrible lengths by hate and fury. Serrun had survived the onslaught, though, and for him, that was truly all that mattered.
But still, he could not help but to wonder about who the man was, why he hated Zabka so, and whether justice had indeed been done.
-/\-
The watered-down ale did little to wash the travel dust from his mouth, but Gabriel Auditore swallowed it nonetheless as he glanced around.
Were he honest with himself, he would have said the tiny roadside tavern was barely a step up from sleeping in the woods, but God help him, he was tired of rocks for mattresses and he wanted a real bed. And a bath. That even before a bed. Hunger was hardly an issue, though he would not turn down something hot and filling. As this was Caithness, he had doubts about the taste, but he'd eaten far worse over the years.
The door to the tavern slammed open and a swaggering fool of a man strode in, pausing briefly to actually preen in full sight of the tavern inhabitants. His clothes were of an exquisite cut and fashionable, but the sword at his side had more jewels on the hilt than most brothels this side of the Blackwoods and Gabriel doubted it had ever been drawn in anger. Even the man's mustaches were oiled and tapered to a razor point. Gabriel felt his lip curl up in a disgusted sneer. Nobles. Feh.
"Have you naught but pig-swill?" the dandy asked of the tavern keeper, a highborn Megalan accent slurring his voice into something barely comprehensible. He peeled off his leather gloves and idly handed them to a hulking brute of a man who Gabriel suspected was there solely to keep this peacock from getting killed. Shaking his head, he tuned the fool out and turned back to his inner reflection.
By his calculations, he could reach Wallace in four or five days. Less if he pushed, but Cometes was getting old and though the charger could still outrun the wind, Gabriel always felt bad when he pushed his loyal horse that hard. So … Wallace in five days, a visit to Rainald and perhaps Dane, and then on to Tredroy. If the rumors were true and Zabka had survived to go there, the Gabriel meant to find the bastard and introduce him to a world of pain the man could not possibly imagine.
"You there, peasant." The dandy loomed over him, posturing once more. Gabriel had never completely lost track of the man – one of the first lessons he'd learned when he sought out the Masters was how to keep track of all potential threats, even when he was not actively paying attention to them – but until now, he'd not given the little man-child his full attention. When he looked up, Gabriel noticed instantly how the nobleman's guard tensed. He almost smiled – at least one of them knew better than to poke at a sleeping bear. "I desire that seat. Move along." The dandy gestured, as if he fully expected to be obeyed.
So Gabriel did nothing.
He stared hard at the fop standing there, calculating the nineteen … no, twenty different ways he could kill or incapacitate the little fool from their respective positions. The guard at the nobleman's side shifted and Gabriel left his eyes jump to that man. He took in a dozen little things instantly – the way he stood indicated a weak right knee; the man's weight and posture implied strength but little speed; the hauberk was of poor quality and loose on the left side; the noble had positioned himself in his guard's way, which would give Gabriel two, maybe even three extra seconds to react – and was gratified at how quickly the man's body language transformed from aggressive to worried. And now, for the coup de grace.
With deceptive calm, Gabriel lifted his tankard to his lips, allowing his sleeve to fall open. He was not wearing the vambraces at the moment, so the tattoo was easily observed. The guard's eyes flickered to it and all color fled from his face.
"My lord," he murmured softly. At the tone, the dandy finally took note of his minder's caution. He glanced up, then back at Gabriel. He started to frown but saw the dragon-mark. Comprehension flared in his eyes – slowly, but it was there – and he forced a smile on his face.
"I have changed my mind," he announced, as if it was not knowledge about impending death that drove him. "I do not wish to tarry here after all." A moment later, they were gone, scurrying out the door with such speed that they brought to mind whipped curs. Less than a moment later, though, a new man entered, this one wide with muscle and scowling in the direction of the fleeing men. Gabriel's eyebrows shot up as the newcomer glanced around and then grinned brightly when his eyes fell upon him.
"Gabe!" Rainald North-Hammer bellowed, his voice shaking the rafters of the tavern. He stomped across the floor and thrust out his hand in greeting. Tentatively, Gabriel reached for it and suddenly found himself drawn into a bone-crushing embrace. "My friend!" the barbarian exclaimed loudly. He pushed Gabriel back and half turned toward the tavern-keeper. "Ale!" he ordered. "And I don't want that weak horse-piss you serve normally!"
"You are far from home," Gabriel commented once his old friend had dragged a chair to the table.
"A long story," Rainald replied, "for another time." Gabriel nodded. "What about you?" Rainald asked. "How did you get here?"
"A long story," Gabriel repeated, "for another time." The North-Hammer laughed loudly – there was not much he did quietly as Gabriel recalled – and grabbed his flagon.
"To long stories!" he exclaimed. They drank and the big man almost immediately launched into an unlikely tale about how he recently encountered three improbably attractive witches who needed the assistance of a strong man who knew no fear. There was a bit more gray in his hair, but some things, it seemed did not change.
Gabriel wondered why that pleased him.